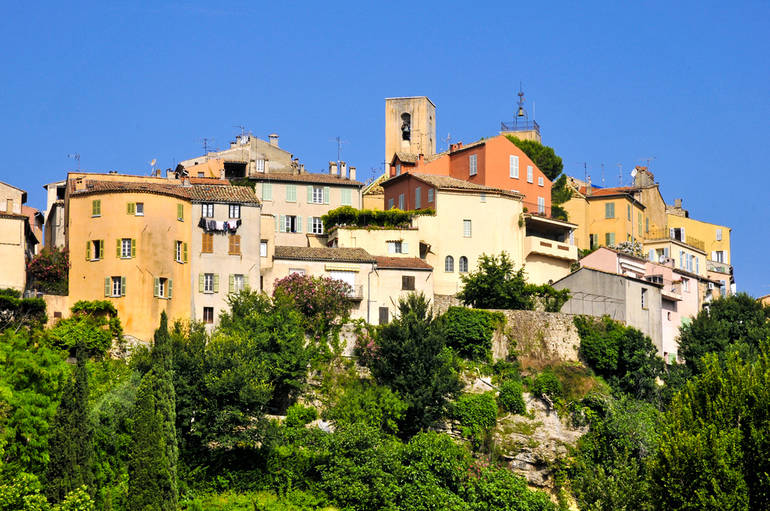 Luxury Villas in Biot
The popular French Riviera village of Biot is perched on a hilltop above the river Brague, just before it joins the azure waters of the Mediterranean. To spend your family holiday in one of the many quintessential luxury villas amidst the wooded hills in this area is a bliss. Not is this area of the Cote d'Azur great to relax and come to your senses, Biot is also a great village to explore. Famous for its pottery and glassmaking, Biot invites visitors to get lost in its cobble stoned streets and visit the many arts and crafts galleries that dot the village. Want to see the art of glass-blowing in action? There are some terrific workshops in the surrounding hills you can visit. A hand-made vase or bowl would make an excellent gift - for yourself, a loved one or a friend - to take home from your luxury holiday.
Styled in an eclectic mix of Scandinavian, Loft and Caribbean beachside, this lovely villa is part of Opio but is just a short walk from the lively village of Valbonne. If you are looking for the perfect place to stay on the Cote d'Azur then Cocoa Flower Villa may be...

Brilliant luxury holiday villas nestled between Biot and Valbonne, recently refurbished to be a modern and artistic haven of peace. The villa accommodates up to 8 guests over 2 large double bedrooms and 2 twin bedrooms. There are 4 bedrooms, making it an ideal villa for a family holiday. Aircon...