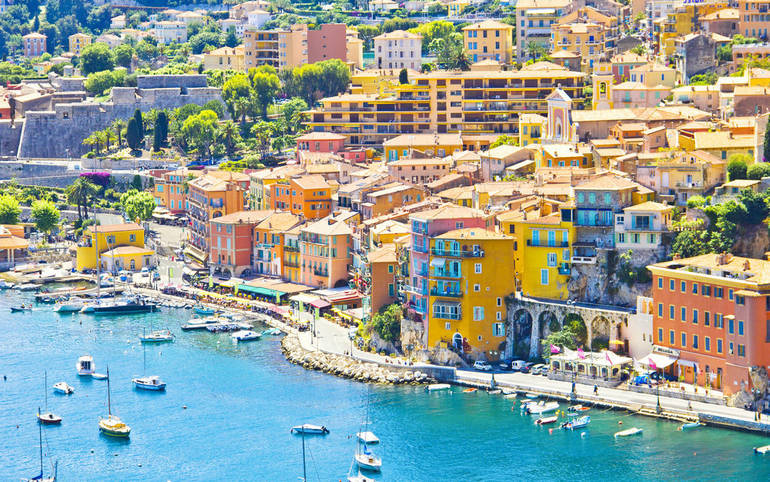 Luxury Villas in Eze
Perched high above the French Riviera coastline sits the quaint medieval hilltop village of Eze with stunning views down to the azure waters of the Mediterranean. A panorama over the bay will attract visitors with a view of luxury holiday villas and colourful town houses scrambling for a spot closest to the sparkling water. Arrived in the village centre of Eze, it is a bliss to stroll through forgotten archways leading to meandering alleyways and hidden squares. After every street corner you can find a nice surprise - boutique shops, perfumeries, welcoming cafes and Michelin-star worthy restaurants. It's no wonder Eze is such a popular destination for the glitz and glam.
This exceptional and unrivalled villa is located in Eze, between Nice and Monaco, in what is possibly one of the Riviera's most exclusive stretches. This ultra-modern luxury villa with heated infinity pool, offers its guests full immersion in the Med with its 180° panoramic view of the shimmering azure. Brand...

Villa Matriosse is a new and luxurious villa with full 5 star amenities, located on the slopes of Eze Bord de Mer, just minutes from Monaco. Exquisite full sea view over the Mediterranean Sea and peninsula of Cap Ferrat. Outstanding setting for up to 10 guests and in secluded privacy,...

It would be difficult to find a villa with better views of Monaco and Italy than Villa Debra! From the substantial terrace with its two pools you could watch part of the Formula 1 Circuit and see all of Monaco and Monte Carlo as far as the Italian Riviera. You...