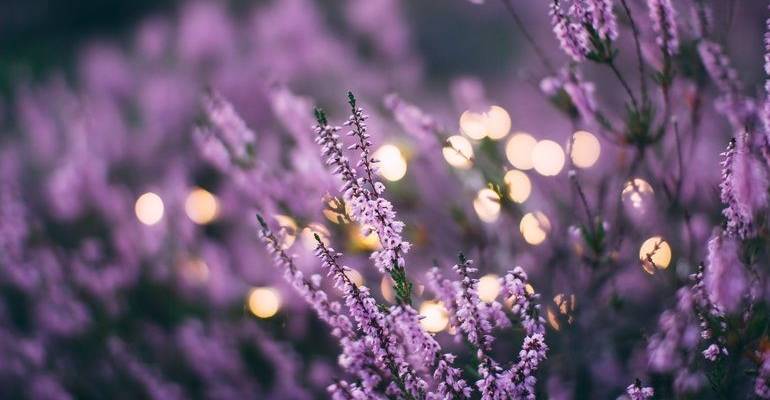 Luxury villas in the Provence
The natural colour and beauty of the Provence has appealed to countless of artists, historians and nature lovers in the past. Whether you just want to get away from all the buzz and relax by the private pool of your luxury villa, or you want to get out and about in nature - you'll find your nirvana in the Provence. Think of a patchwork of purple lavender fields, green vineyards and pine forests traversed by meandering rivers and gorges and dotted with medieval hilltop villages; what more would you want? For luxurious getaways, characterful Provençal farmhouses and authentic French chateaux, the Provence won't disappoint!
Luxury villa to sleep 10 in 5 bedrooms/5 bathrooms in main house and 4-6 in small house adjoining. A beautiful old converted stone farmhouse with heavenly uninterrupted views over the Luberon hills. Large heated swimming pool (12m x 8m), a tennis court and beautiful quiet lawned terraces with shady trees....

A wonderful old Provencal Mas set in the heart of the Luberon. This beautiful destination has just about everything you could wish for in a family holiday or for your wedding celebration venue. Beautiful gardens, large heated pool, sauna and jacuzzi spa, hammam, and plenty of children's and adult games...

Exclusive 18th century Provencal farmhouse located in a tranquil location in the country side near Aix en Provence. The house features a stunning private heated swimming pool and large grounds. There are 7 double/twin bedrooms and 5 bathrooms in the main house and an independent studio with ensuite (ideal for...

Located in Villeneuvette, surrounded by wonderful nature - lies this stunning 16th century home. Complete with 6 bedrooms sleeping 14 people + extra sofa beds, a beautiful private swimming pool and pretty grounds, this is a fantastic place for some relaxing quality-time with friends and family. Suitable for weddings with...

Beautiful provencal-style manor located just three minutes from Salernes. Superb garden and grounds. Good-sized private pool and gated gardens, sauna, Outdoor summer kitchen with BBQ and pizza oven.

Located in the best street of Bonnieux, perhaps one of the most sought-after villages in the Luberon. This beautiful house, built over a thousand years ago, has now been brilliantly renovated by a couple of painters who fell under its spell. Three bedrooms and 3 bathrooms; can sleep up to...

Mas Santoline is a superb villa located in Eygalières, only 10 minutes walk from the village. This property is a beautiful Mas, modernly decorated whilst keeping its traditional aspects. This villa has a private heated swimming pool, air-conditioning and is in a peaceful location. With 5 bedrooms and 5 bathrooms,...

A great find, brand-new to the 2023 rental market! Lovely old house cleverly renovated to offer spacious accommodation right in the centre of beautiful, characterful Vézénobres. Vézénobres is a 'perched village' with views across the vale of the Rhône and a good choice of restaurants niched in its ancient stone...

Nestled among the vineyards in the quiet countryside between the Provencal market town of Carpentras and the village of Mazan, at the foot of Mont Ventoux, this mas is very family-friendly, with activities for children and adults alike. This beautifully renovated Provençal mas is perfectly suited for large families who...

Overlooking vineyards, Mont Ventoux and the Luberon mountains, and close to the villages of Gordes, Roussillon and Joucas, Villa Maria is truly in the heart of the Luberon. With its wide open spaces on the main floor, opening to several covered terraces and the heated infinity pool, the house is...

This prestigious Provençal rental villa benefits from a very exclusive location that only adds to its charm. The views and the tranquillity of the surroundings contribute to making the Lourmarin Luxury Villa a true haven of peace and serenity for your Provence holiday. Just a quick drive away from the...

Provence exclusive contemporary villa - Situated at the edge of the pretty village of Pernes-les-Fontaines, this stunning contemporary villa provides the ultimate, luxury accommodation at the very heart of Provence, within easy reach of the Luberon hills and many picturesque villages. Air conditioning in all bedrooms.

Three beautifully restored stone houses spread out across 40 hectares of rolling hills and typical Provençal landscape. These high quality, beautifully preserved houses constitute a hamlet in their own right and come with two heated swimming pools, tennis court and spa, nestled in the unspoilt Luberon Valley under the watchful...

Situated in the lovely Luberon Valley, the heart of Provence, La Villa Jasmin de Roussillon has been beautifully decorated and restored. Within easy driving distance of the Luberon's most famous and charming villages. Wheelchair accessible. Large heatable private pool 13m x 5m with rigid safety cover. Bicycles available. 5 bedrooms/5...

In the mountains, in the middle of protected landscape and lavender fields, this secluded property boasts 200 hectares of private grounds. The hamlet has 5 houses which were completely renovated in 2017. The houses combine authenticity and high comfort. Exceptional panoramas over the surrounding mountains. Large terraces and heated swimming...

Authentic and beautifully renovated property, Le Mas Volets Bleus offers its own little slice of Provence. Just 20 minutes drive from stunning St Rémy de Provence with all that market town has to offer, this delightful villa rental offers comfortable accommodation and excellent access to everything Provence has to offer....

Located just outside the well-loved Provencal village of Lourmarin in the southern Luberon, Villa Margarita is the ideal place for a vacation. The villa is very comfortable and welcoming, with easy access to the pool and outdoor lounging and dining areas. The villa is located on the top of a...

Architect-owned, this holiday rental has been designed and decorated to the highest possible standard and provides real luxury accommodation for up to 14 people in main house plus annexe. This truly exceptional property is situated within walking distance of the pretty Provencal village of Eygalières and a short drive to...

Bastide de Maussane is surrounded by mountain views of les Alpilles, right by the magnificent route to Destet between the villages of Maussane and Eygalieres. It is located right by a little hamlet made up of 6 houses. Recently renovated with stylish interiors. Grand garden with large heated swimming pool,...

Beautiful Provençal house sleeping 8 people. The property is totally private, yet just 2 minutes by car from the beautiful village of Le Barroux. This stunning village in Provence is known for the magnificent French chateau dominating the hilltop, and proudly counts itself as one of the many beautiful villages...

Villa Joliva is a 600 year old farmhouse which has been saved from ruin, and reborn as a glorious fusion of modern luxury and rural tradition. Located in the Provence countryside, on 40,000 square metres of private land, situated between the Roman city of Nimes and the medieval stronghold of...

Les Pierres Blanches is not just a beautiful luxury villa, it's got the most amazing setting - located on one of the largest wine domaines of the region it has stunning views over the vineyards and the Alpilles mountain and the castle ruines of Les Baux de Provence.

An exceptionally well-presented villa offering 3 bedrooms in the house and an extra bedroom in a separate studio. Excellent base from which to explore 'green Provence' but just as easily to stay at the property and relax and unwind. You can book your personal massage sessions here. 35 minutes to...

A magnificent wine-making Domaine tucked away in the heart of Provence and one of the region's most prestigious holiday destinations. Sitting in 45 hectares of its own vines and 150 acres of private forest, the Domaine is nestled in the foothills of the Dentelles de Montmirail, complete with a working...

Beautiful Domaine located at the bottom of the village of Bonnieux. Surrounded by beautiful vineyards that are owned by the Domaine itself, and has an extra 1 hectar of garden. The heated spacious pool offers gorgeous views upon the these vineyards. The chateau is the perfect balance of old, with...

Provencal villa located in a verdant, exotic, and secluded setting just below the ancient hill-top medieval village of Eygalières. A striking, brand new contemporary 3 bedroom/3 bathroom dwelling just 300m from centre of village. There is an independent pool house with air conditioning. Large 15m x 4.5m pool is heated...

Chateau d'Eygalières is a large, luxurious Provencal property with a large, heated swimming pool, tennis court and air conditioning in the main bedrooms. Beautifully decorated in a stylish traditional Provençal fashion, it is within a 5 minute drive of the delightful and popular village of Eygalières. 5 double bedrooms and...

A singularly beautiful Provençal mas that once belonged to the 12th-century Abbaye de Sénanque, this is a high-standard luxury rental villa enclosed in 30 hectares of private grounds within 5 minutes of Gordes, in a highly exceptional location. A luxury vacation rental near Gordes, Luberon. Sleeps 16, 8 bedrooms, with...

A magnificent wine-making Domaine tucked away in the heart of Provence and one of the region's most prestigious holiday destinations. Sitting in 45 hectares of its own vines and 150 acres of private forest, the Domaine is nestled in the foothills of the Dentelles de Montmirail, complete with a working...

Sumptuous contemporary villa within walking distance of the popular village of St Rémy de Provence. You will be charmed by its large 550m² of living space on a 3500m² plot of land with heated swimming pool, children's pool, pool house, summer kitchen, petanque court and multi-sports court (trainers, tennis, football,...